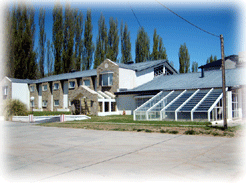 The Malargüe Inn Hotel is situated at the entrance of Malargue city.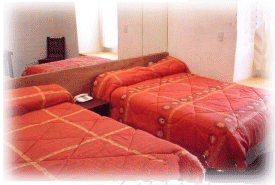 The hotel has 48 first level rooms (single, double, triples and quadruples) and suites, all of them with private bathroom, television, telephone, safes and data port.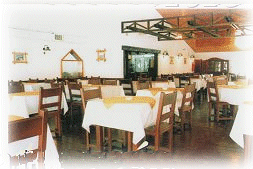 A big "quincho" lets our guests gather or it can be used as a dancing room
The Microtel Inn Malargue hotel provides catering services, snack bar, lobby, parking and internet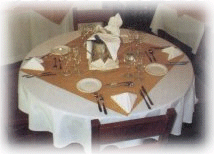 The Microtel Inn Malargue hotel has a big restaurant, with professional staff qualified to satisfy the most demanding tastes.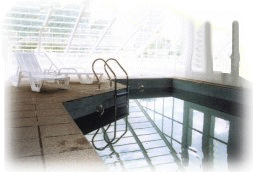 Besides, The Microtel Inn Malargue has a swimming pool and sauna.
In Microtel Inn Malargue hotel you will find excellent services, comfortable rooms and the security necessary so that your stay in Malargue will be unforgettable.














Sorts of Rooms:
Single: Swl (1 queen sized bed) for 1 person
Double: Dwl (1 queen sized bed or 2 twin beds) or Dwl-Dwl (2 queen size beds)
Triple: (1 queen sized bed and 1 single bed)
Quadruple: (1 queen sized bed and 2 twin beds)
Suite: (1 queen sized bedl - sitting room with a 2 sofa/bed). It includes frigobar, accomodation up to 2 adults and 2 childrens (up to 12)
2 double room comunicated - 2 bathrooms: 1 room with matrimonial bed and 1 bathrooms and another room with twin beds and 1 bathrooms

The prices with breakfast and dinner include a set menu:
PRICES HOTEL MICROTEL INN MALARGUE
Rates per room with
breakfast buffet

Summer Season

Goat Festival

Winter Ski Season
Ski - Las Leñas

Swl (single)

B: $c/des-$ c/map
A:$$ c/des-$ c/map

$ c/des-

B:$ c/des -
$ /map
A y M: $ c/des.-
$ c/map

Dwl (1 mat. o twin)

B: $c/des.-$ c/map
A: $c/des.-$ c/map

$ c/des.-

B: $ c/des
$ c/map
A y M: $ c/des.-
$ /map

Dwl-Dwl (2 camas mat.)

B: $c/des.-$c/map
A: $c/des.-$c/map

B: $ c/des
$ c/map
A y M: $ c/des
$ c/map-

Tple (1 mat. y 1 indiv.)

B: $c/des.-$c/map
A: $c/des.-$c/map

$ c/des.-

B: $ c/des $c/map
A y M: $ c/des
$ c/map

Suite (c/hidromas.)

For 2 pers:
B: $/des.-$c/map
A: $/des. $c/map

Family Plan:
B: $c/des.-$c/map
A: $c/des.-$c/map

For 2 pers:
$ c/des.

Family Plan - base 4 pers:
$ c/des.-


For 2 pers:
B: $ c/des
$ c/map
A y M: $ c/des
$ c/map
Family Plan - 4 pers.:
B: $ c/des $c/map
A y M: $ c/des
$ c/map

2 double comunicated rooms - 2 bath

B: $ .-
A: $ .-

B: $ c/des
$ c/map
A y M: $ c/des
$ c/map-
The prices are expressed in Argentine Pesos - USD 1 = $ arg 8.-
SEASONS
Summer Season 2013-2014

Winter Season - Ski Las Lenas - 2014

B: Off-Season
A: Season
SB: Super Off-Season
B: Off-Season
M: Mid-Season
A: Season

From 26th Apr to 28th Jun and
From 27th sep. to 27th dic

From 27th December to 26th april

From 21st june to 28th june

From 28th Jun to 05th Jul

From 30th Aug to end

From 05th jul to 12th july

From 02nd aug to 30th aug

From 12th july to 02nd aug
If you want to book a room in Microtel Inn Malargue Hotel, please, fill out a form
Malargue - Mendoza - Argentina
---